HotToys continues to milk the Batman franchise with a DX release of The Dark Knight - complex Batman suit. The figure will be 1/6th scale, stands approximately 32 cm tall, featuring Hot Toys figure body with over 32 points of articulation.
This deluxe version comes with two functional Batman heads:
- One features Parallel Eyeball Rolling System (PERS) and Translucent Iris
- Alternate head features the sonar vision device – light-up eyes (cell button battery operated- battery included)
- Three(3) interchangeable unique faces captured the Batman classic facial expressions, which fit for both two functional heads
The collectible also features:
- Newly sculpted and developed Batman complex suit
- Weapons and accessories -Transformable Sticky Bomb Gun, Back Pack, Grapnel Gun, Mini Mines, removable Holster, and two (2) interchangeable and Magnet featured Batman Utility Belts etc
- Three sets of interchangeable posing hands
- Deluxe figure stand with LED lights
Overall I find this has to be the nicest Batman rendition done so far. Although the "PERS" eye system is not the decider for me, it is a definite bonus. The accessories are very nicely detailed and the "big chest and tummy problem" that plague earlier sculpts seemed to have been solved with this version. The pics below are prototype pics though so I do hope HotToys manages to keep the quality with the prototype pics we see.
This piece is scheduled for release Q1, 2010, I do hope HotToys manages the launch well and not have the same troubles it had with the Ironman Mark III launch
*Pre-Orders have opened for some Singapore Shops for this. PO piece starts from SGD$228.
Pick your favourite retailer and order yours, I know I will :)
Meanwhile, drool over these pics till it is out :)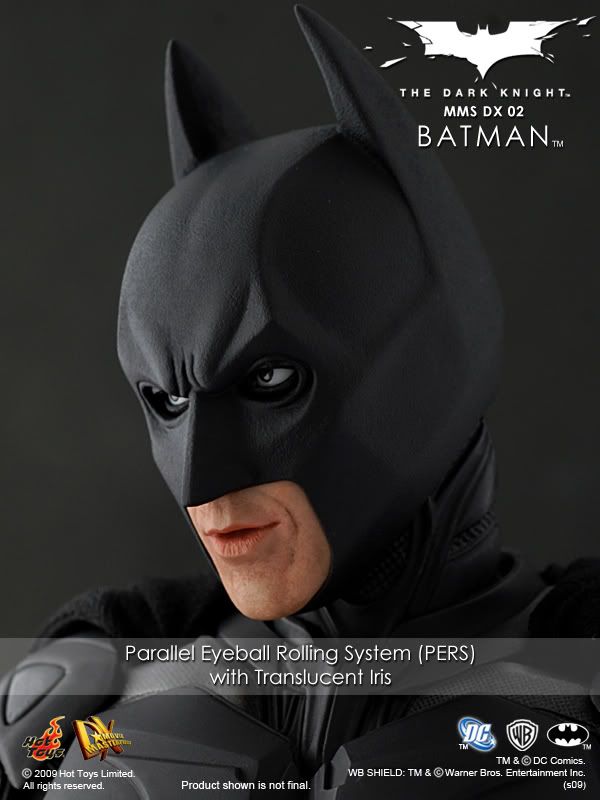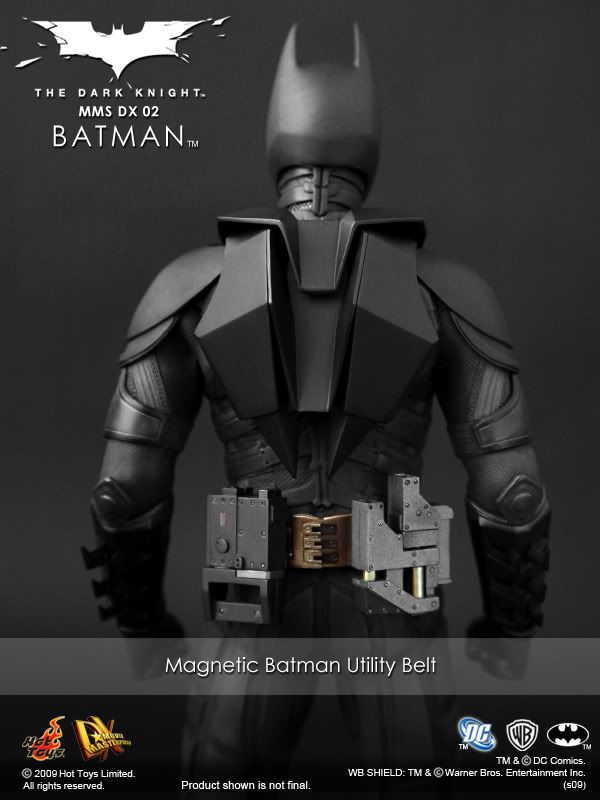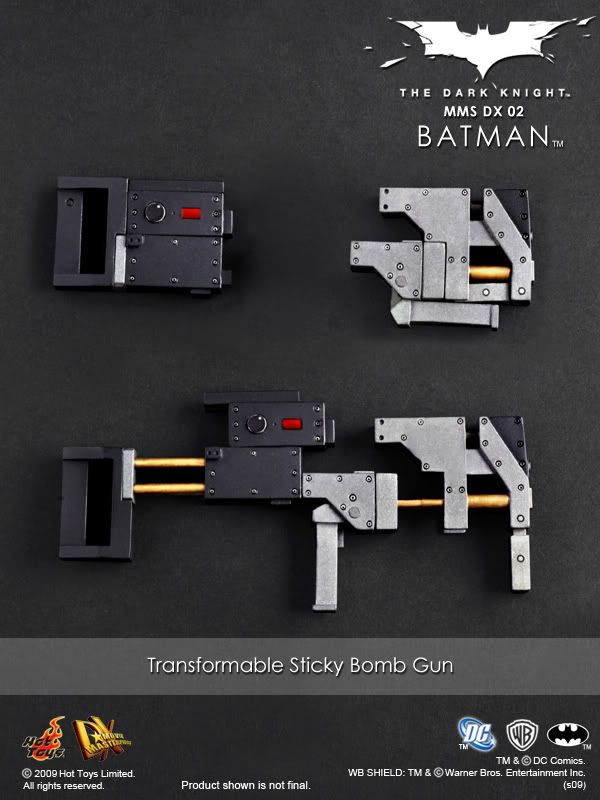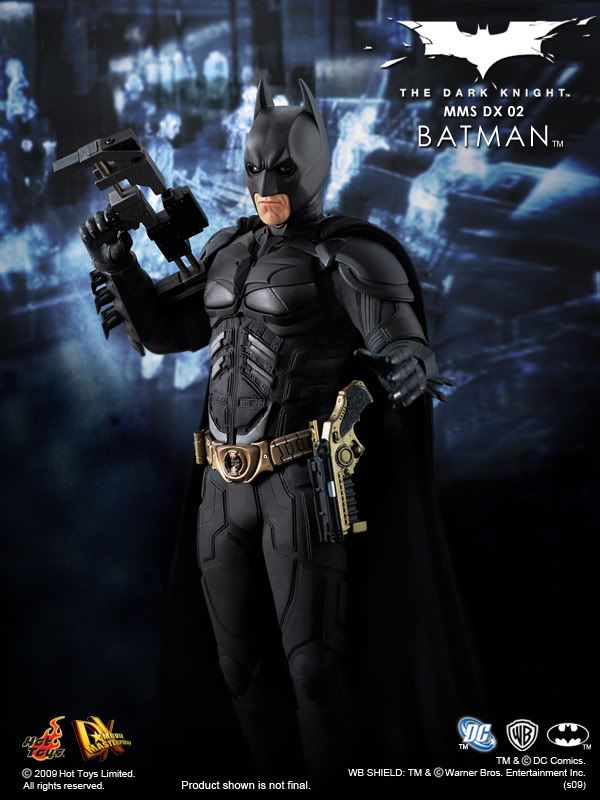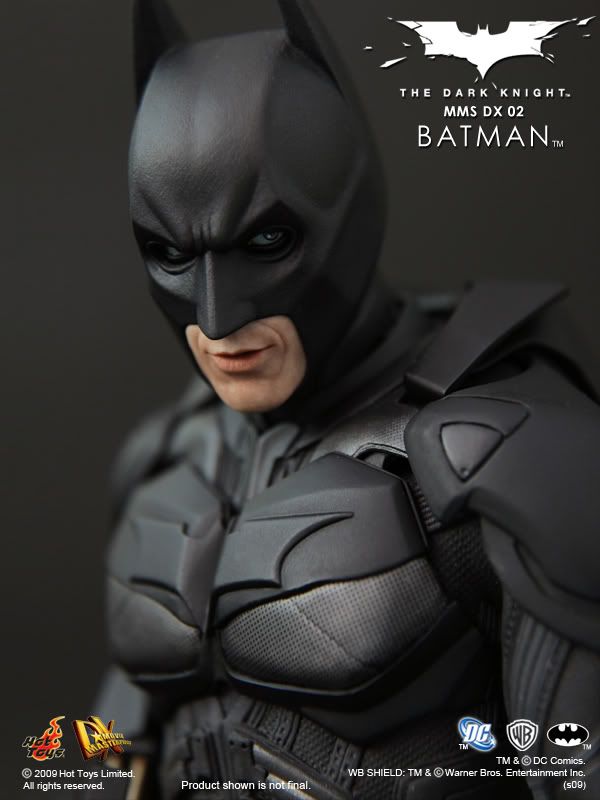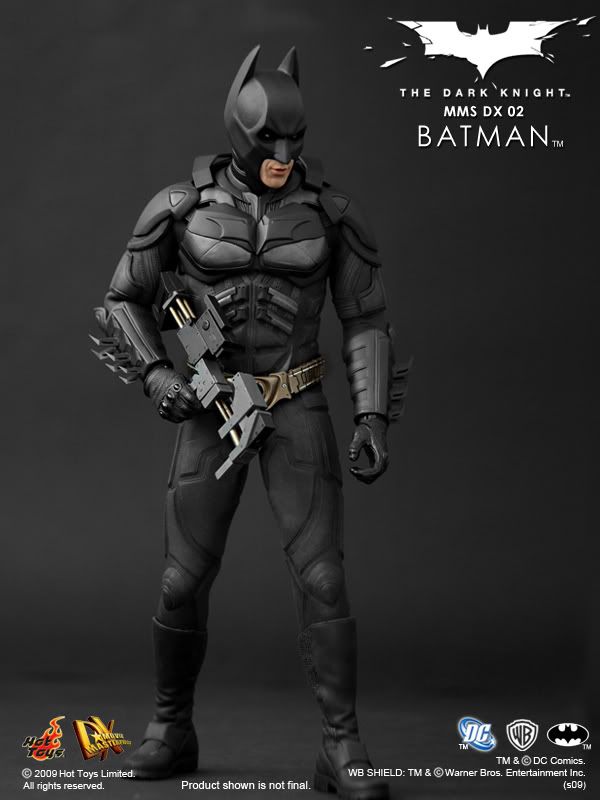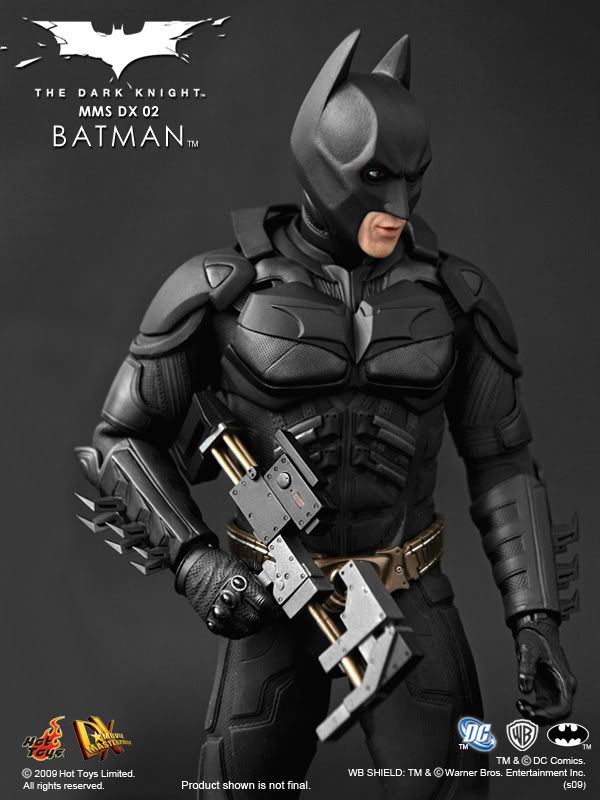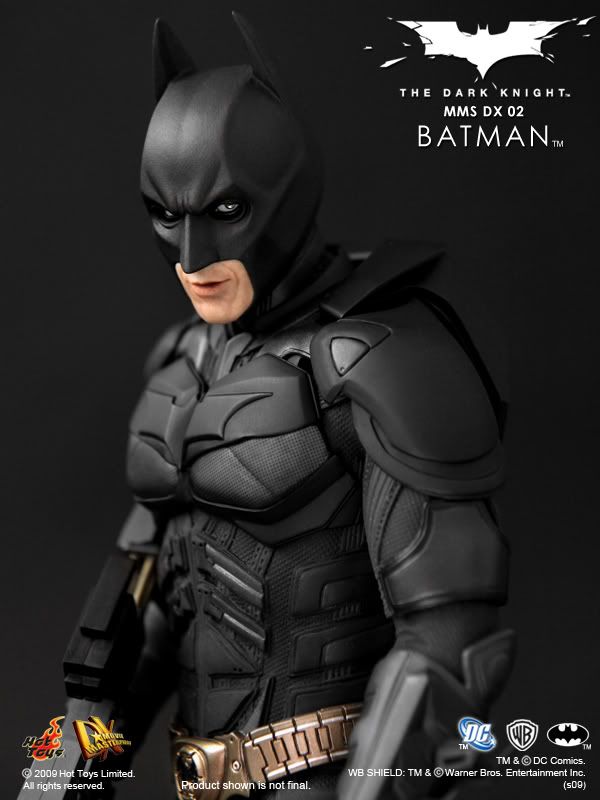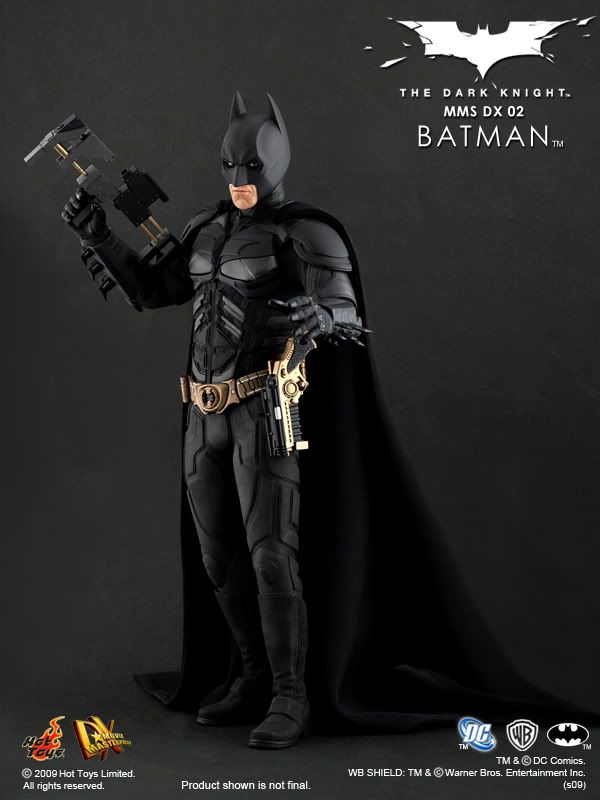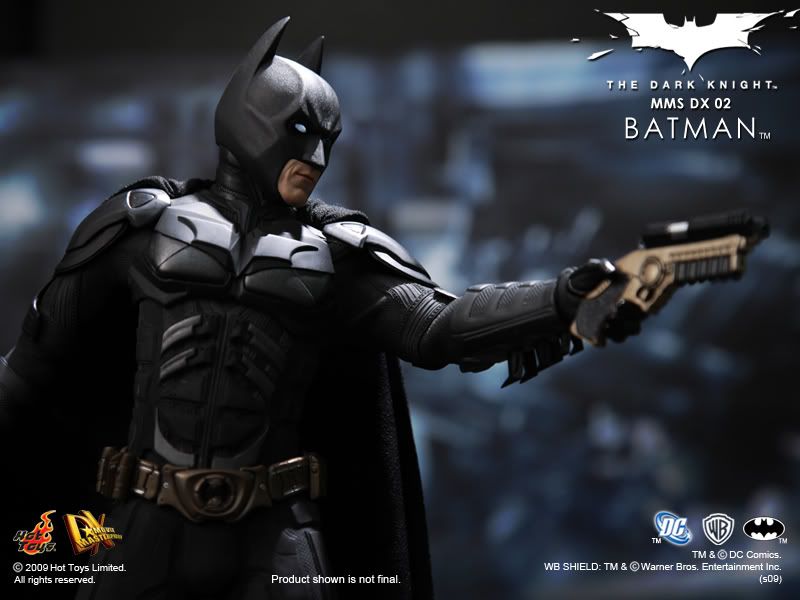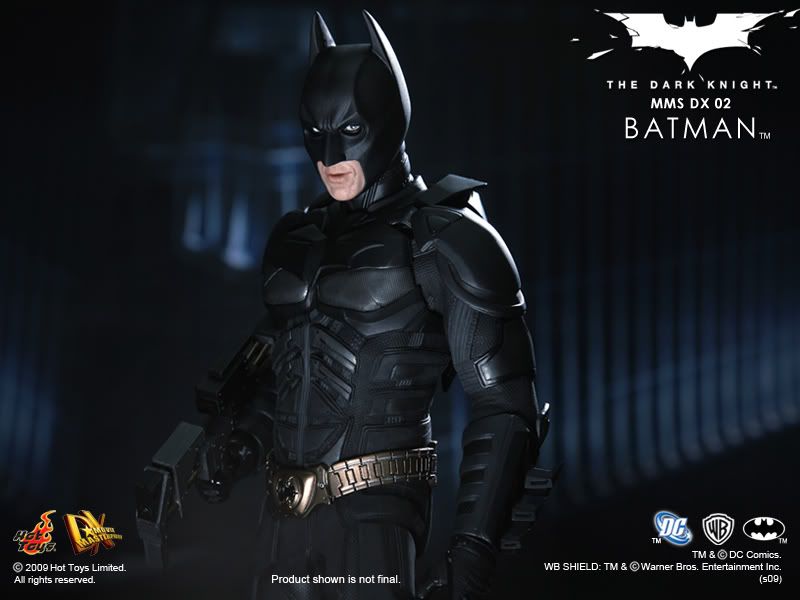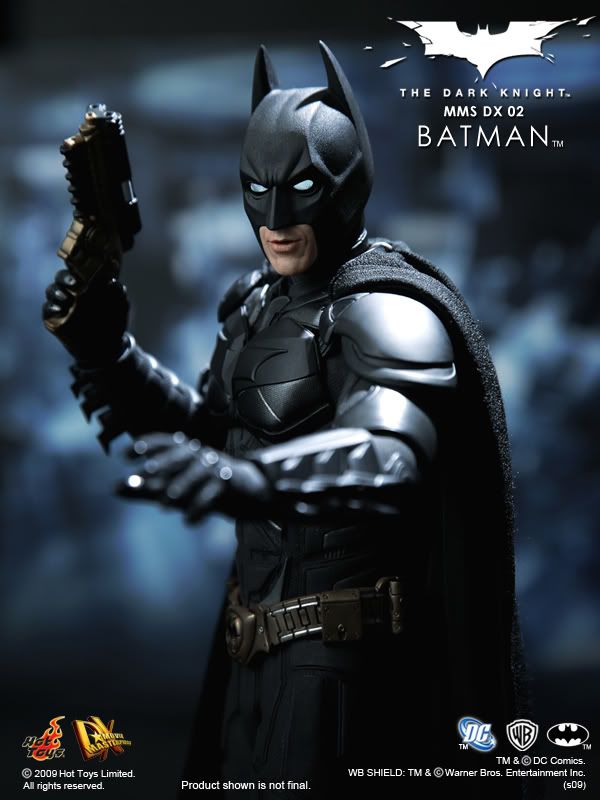 Credits:
http://www.hottoys.com.hk/product.php?cat=66&pid=435
Cheers
Surge