Yet another Nendoroid is slated to be released from a video game. This time its Raspberyl from
Disgaea 3: Absence of Justice
, a tactical RPG on PS3.
This nendoroid comes with 3 separate face parts and various items from the game (glasses, meat, book). The black, white & pink color scheme looks nice and the addition of the little wings wings are a nice touch. But somehow, this nendo does not strike me as cute.. i think "impish" is more apt...
I am still undecided on this figure. I never played the game and the character design though not ugly, does lack that certain "X Factor" for me. I may wait and see is Raspberyl falls into the bargain bin later on before i get her.
*Pre-orders have opened in certain singapore shops for this nendoroid. You can pre-order from Candytoyo for SGD$60 ($56 for members). They have a promotion now where you can get Raspberyl and Arawn for a promotion price of SGD$99. Email
adrian@candytoyo.sg
to preorder yours.
If you are outside Singapore, you can order from
PLAYASIA HERE
. They ship internationally.
Specs
Product name Nendoroid Raspberyl (らずべりる ねんどろいど)
Series Disgaea 3: Absence of Justice
Price 3,500 Yen (~SGD$53)
Release Date 2009/09
Specifications stand included - approx10cm (H)
Sculptor M.I.C
Sculpting Assistance Nendoron
Sold by Phat Company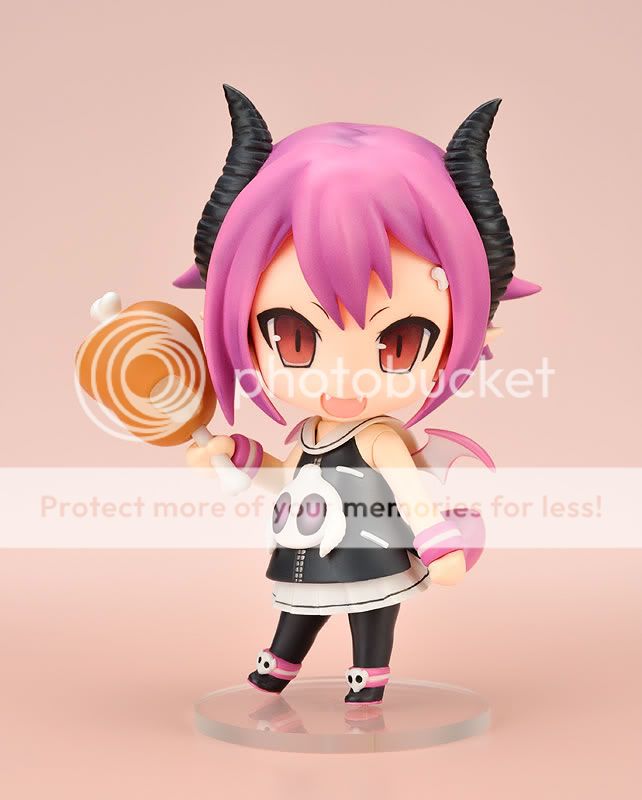 Credits:
http://www.goodsmile.info/detail/eng/2509/Nendoroid+Raspberyl.html
Cheers
Surge