Pre-Orders have began at certain Singapore Shops(namely Mikelz) for this outstanding rendition of Gurren+Lagaan from Revoltech.
Although Lagaan forms the bigger bulk of this revoltech, i think the real star will have to be Gurren instead. This cute little guy is nicely detailed despite his small size AND comes with interchangeable face and hands to boot. he even has his OWN mini stand. Outstanding.
Now if only they had included a scale kamina and simon that would have been perfect.. but i think thats a little much to ask :P
Of course Lagaan is not too bad either. With the great articulation offered by the revoltech joints, you can get him in alot of great dynamic poses. At least thats what people tell me... everytime I try to do it myself.. it seems the joints either dun go the way i want or just pops out of the socket. However I do attribute this to my non-existent figure posing skills rather then blaming revoltech... :P
Tenga Toppa Gurren Lagaan being one of my all time favourites anime, this would be a sure get for me. At a very affordable SGD$34 preorder price for this revoltech, you get to experience gurren lagaan without burning a hole in your pocket.
If you live outside singapore, you can pre-order from
PlayAsia HERE
. They ship internationally
This is expected to reach our shores in June 2009.
Till then, enjoy these pics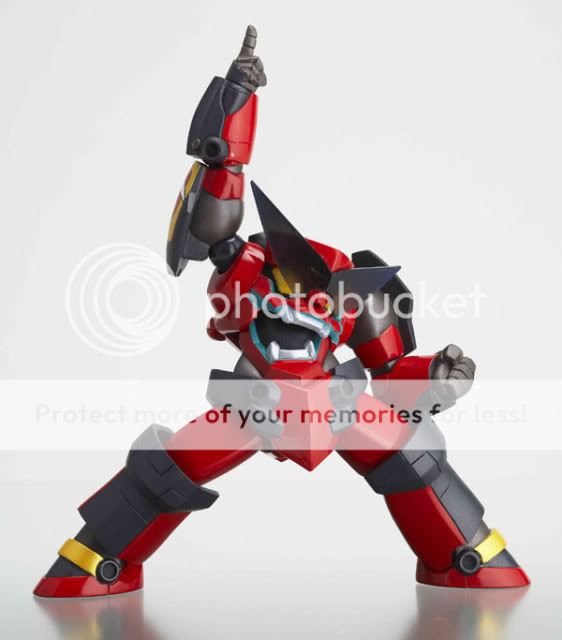 Credits:
http://www.amiami.com/shop?vgForm=ProductInfo&sku=TOY-RBT-0763&template=review.html
Cheers
Surge