OK we continue with my journey thru AFA09.... where was I? Oh yeah, I was at the Goodsmile booth and just going to go on about Nendoroids!
So here they are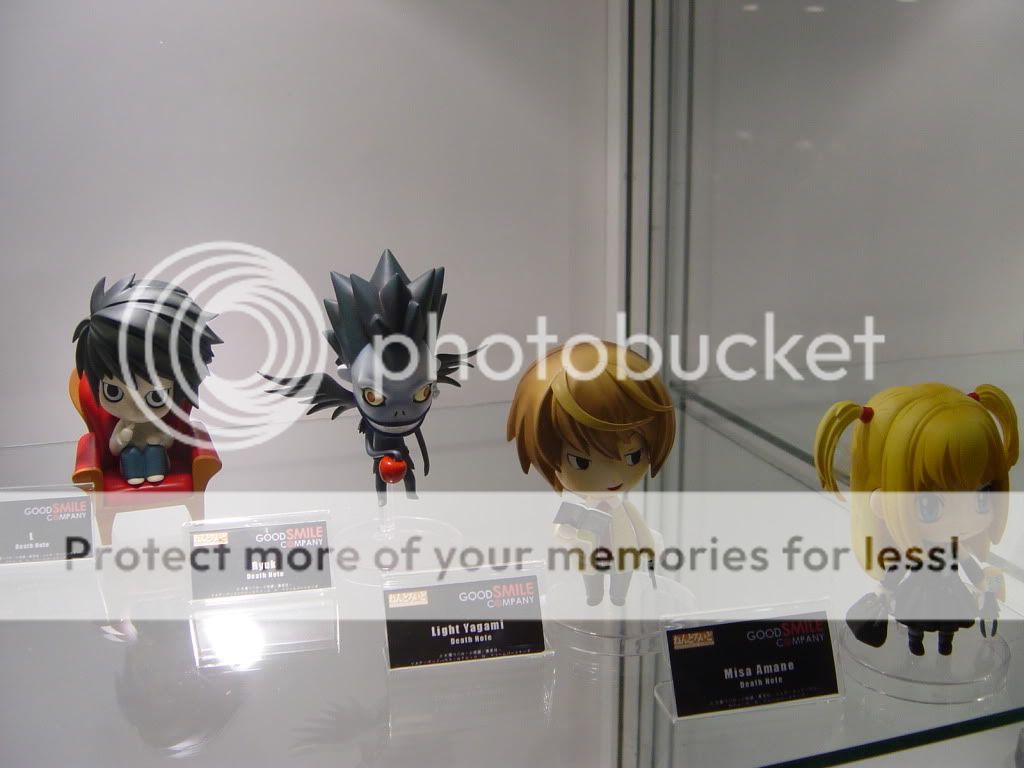 And of course we have Nendoroid Petits. Looks cute but they are too petit for me. I steer clear of them :P
Then looking at this

I realize I should take the chance to get Danny to autograph a copy. So I went next door to the AFA store booth, bought a copy of Otacool and got an autograph :)
Came across KKnm's store

Cospla Cosplay Girls getting ready

Then I came upon Robo Robo's booth. Had first pick on the stuff there ..such a great chance so i picked up some great deals :)

After spending some money, I came across Latendo's booth. Picked up a nendo that was on discount. Took a pic with the nice folks at Latendo :)

Kept going and browsed Black Tech Kurocha's offerings. Didn't pickup anything here ..thought the guns were interesting though :P

And passed by the Moe Moe Kyun maid cafe. Sadly no one was inside as they were not open yet :P
After this I arrived at Bandai's HUGE booth. But I'll leave that to the next post as there are lots more pics there... Stay tuned !
Cheers
Surge